Stefan and I (at a fair, of course).
Today I am talking to my fair partner (not to be confused with an affair partner, ha ha!) Stefan Nilsson, also known as "trendstefan", the most famous trend hunting Swede from Stockholm who attends about 20 fairs and design events each year. I would say about six of those fairs are with me – Milan, Hannover, Herning, Frankfurt, Eindhoven and Cologne. Sometimes Helsinki. And maybe next year, I'll add Paris and Stockholm so I can see him even more.
But for now, you can find Stefan and I at six fairs where we spend time together, sometimes on stage, sometimes just sipping wine in a canteen dishing about stuff we saw, what inspired us, what didn't, what was missing, what we needed to see more of, blah blah blah. We are bit like the two men in the balcony on The Muppets Show – uncensored, unapologetic, opinionated, total know-it-alls when we chat alone together. But this is for a reason: we are both young enough to still be curious enough to spend hours and days covering fairs, but old enough to know we've seen it all, so we have a lot of opinions on our favorite topics: Interiors and trends.
For this blog post, I want to present both a conversation between Stefan and I AND a fair that I have attended at least 4 times already, Formland in Herning, Denmark.
Formland happens twice a year, but my favorite is the Spring edition that kicks off soon, in the dead of the gray, horrible northern European winter (next one is January 30 – February 2). Why go to a fair in winter? Why not?!! It's when I crave inspiration, color, warm coffee, and good conversation the most. Formland is my big hug and re-entry back to the land of the living after a long pause.
It's also where I seek out Stefan to join forces on stage to present a trend talk, hunt for interesting stuff, take a ton of photos, create videos, and when we go for steak and wine in the evening to gossip and laugh and mostly, to just enjoy catching up because it's the only fair where we really get to spend dinner alone.
OK so with that mega-long intro, I don't think I need to add much more because our conversation about Formland and WHY YOU SHOULD ATTEND is the focus here so let's get on with it…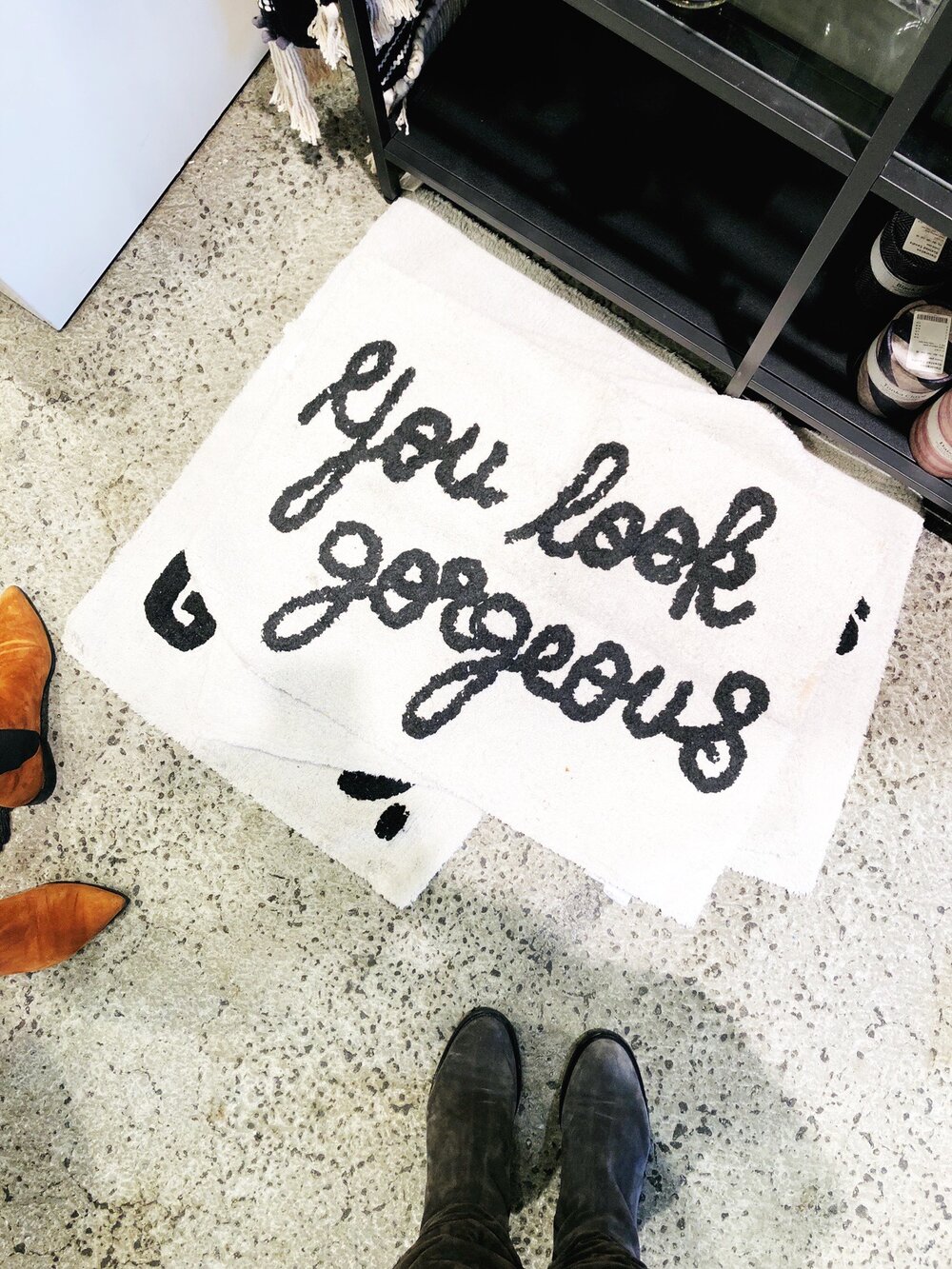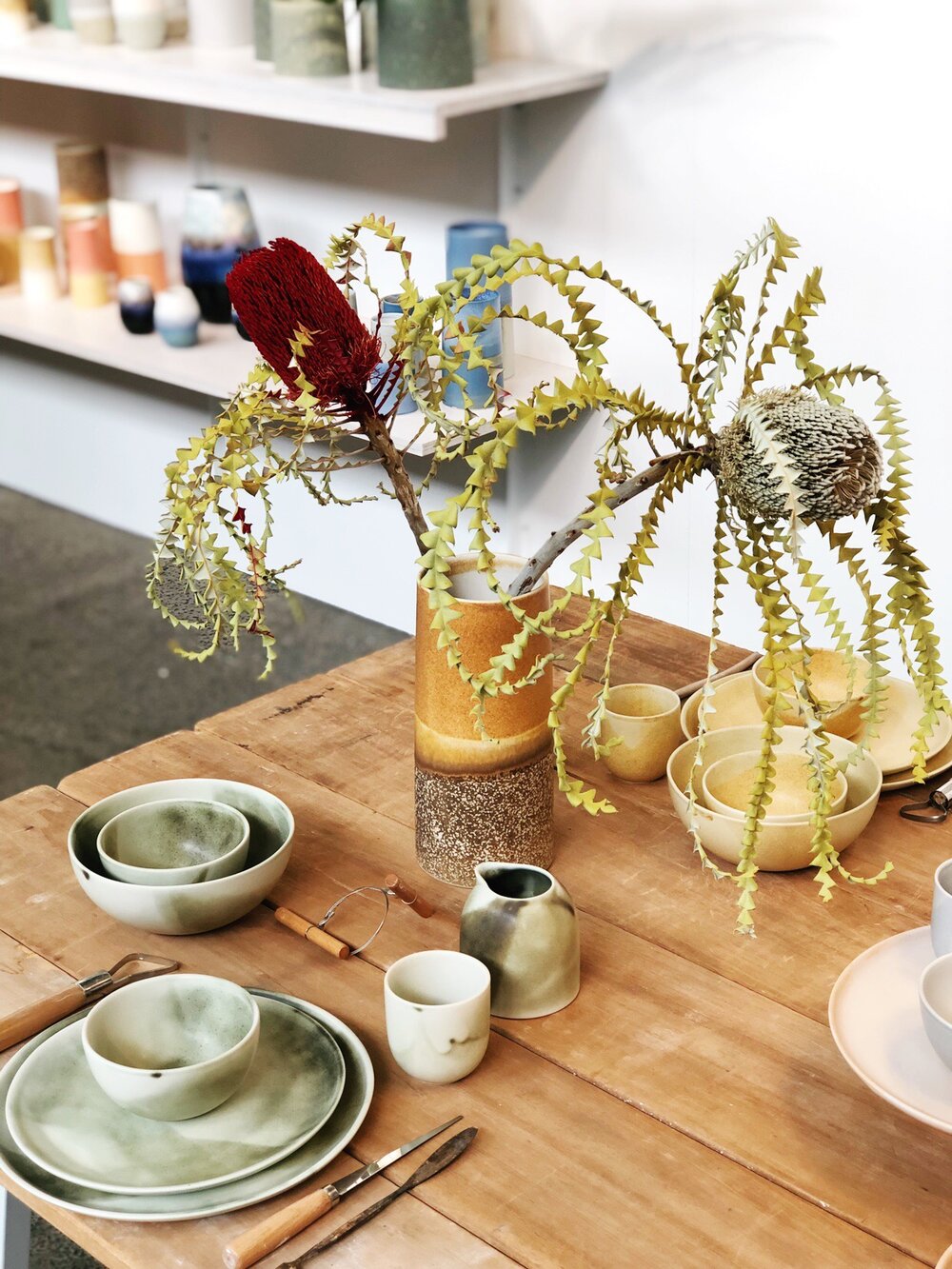 Holly: So Mr. Trendstefan, you attend many fairs each year, why Formland?
Stefan: I love fairs. I know it sounds strange, but I do. To me fairs are about seeing things, falling in love with objects and talking to people. I talk about the industry, the sign of our times and of course challenges. In January, I'll attend seven fairs and each has its own theme and vibe. Formland is wonderful to attend. I see a lot of my beloved Scandinavian brands there. I get a perfect overview of where the Scandinavian design scene is moving in terms of colors, materials and actual objects.
There are a handful of fairs with a focus on Scandinavian design in the Nordic region, and everyone wants to be bigger and better. In my hometown of Stockholm, you have Formex with approximately 700 exhibitors and Formland in Denmark has about 470 brands. So Formland is indeed smaller, but also it's honestly more inspiring. I love the installations, cafés and beautiful settings.
Formland also always manages to find brands that surprise me. Brands that make me fall in love in design all over again. Like Dutch brand Dessert for Birds. And the whole sustainability angle. Remember Holly, when we talked to the vegan candy producer Wally and Whiz Nordic Winegums? So much fun.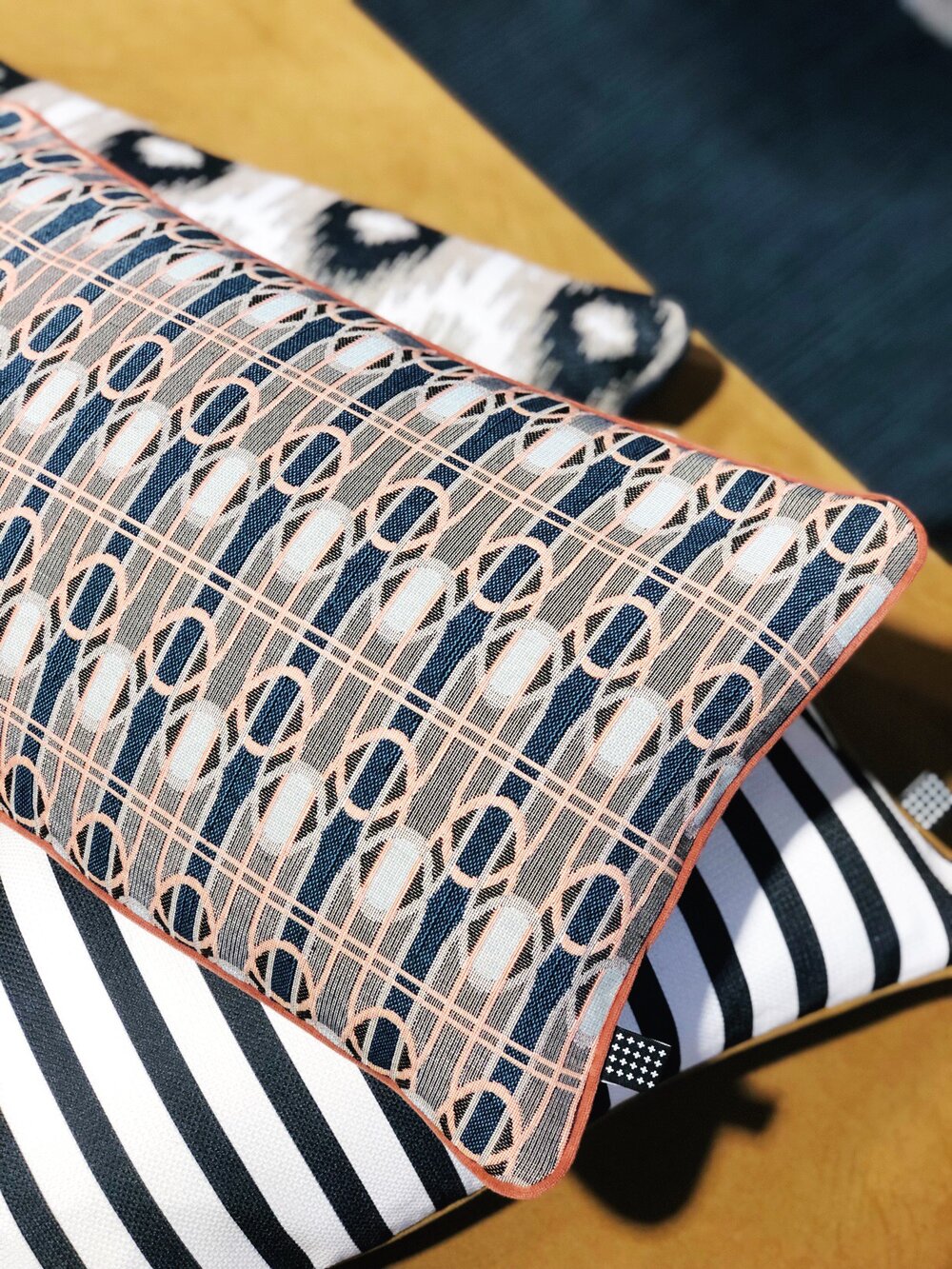 Holly: Oh yes, I remember. He was really generous giving you all of that candy! I agree with you about Formland, I like it for the same reasons. It's cozy and charming yet big enough to give me an excellent overview of what to expect from interiors in the new year and a great jump start during gray, cold weather when inspiration is needed most.
I also don't feel rushed at Formland and I rarely have to queue for anything because it's not overtaken by bloggers, press, and influencers (like Milan in recent years) so I find value in being there personally. It seems most fairs have a million other bloggers and members of the press already seeing and covering everything at break-neck speed so I don't see the value in attending many of them anymore – I can just stay home and follow hashtags on Instagram instead and save the time, energy and money.
Formland feels like a fair I must go to for that reason — it's niche and special and not crowded and stressful. I love finding things first and delivering value to the brands by engaging with them on a personal level and helping to promote them on social media. I'm a busy person so I prefer to attend only the fairs where I can use my time wisely and deliver the most value. I love Formland for this reason, I know the brands and the fair overall really value my participation — I'm a real friend of the fair.
Stefan, what are three things about Formland that you like the most?
Stefan: First, finding new, small-scale Scandinavian brands like Lars Rank or Novoform. Also, some pretty nice German brands too. Next, The friendliness. It's important. It's so easy to just grab someone and get a coffee or drink. At the end of the day, everyone gathers around one of the bars for an after-work drink. So casual, so friendly.
And finally, I love how Formland focuses on sustainability. Not just last year (like everyone else) but for a long time. I love talking to brands like Lübech Living to find out about the new materials they're using and other clever solutions they find in their research with a goal to create even better products than they have already.
Holly: Yes, I agree – friendliness. Based on that, I get to easily start quality conversations and also meet up with people in the industry for good chats at the lovely trendy cafes and restaurants. Meeting the face behind each product is also extremely important to me, I love learning about the stories and inspiration behind what I'm seeing. For me, the next thing that I find inspiring at Formland is that it's very inspiring visually, I always feel like I gained something to be their creatively-speaking (and I'm very hard to impress!) and I love the overall colors – this fair is by far the most inspiring when it comes to how color is shown and used. The third thing I absolutely love is to see the creative vision of STUDIE FLYHELSTED in their trend zone in both the Spring and Fall Formland shows. This time, I'm excited to see their latest concept, "The Art of Living". When I read this, I knew it would click with me personally, "The Art of Living is divided into three different themes; 'A Sense of Your Inner Self' focusing on balance and wellbeing, 'A Feeling of Seduction' featuring personal expressions and 'A Touch of Togetherness' embracing the community."
I love the pace of the fair too. I have to add this as a fourth thing I love. And okay, there is more… The flowers and candles everywhere – it's so cozy – but also, I love that it's in this lovely, small city of Herning so I don't feel distracted like I do in other cities like Paris and Milan.
Herning is small, special and cozy – and once you are there you just want to be a Formland, eat a good dinner at a local stylish spot, and go to sleep so you can focus solely on the fair. I like the vibe – it makes me feel very at ease and in this way, I can get down to business and enjoy what I came there for – FORMLAND and only FORMLAND!
Stefan: Yes, I would agree on the pace. It is airy, not overcrowded and you can basically do Formland in two days so you don't have to rush things. Walk a bit, stop and look at something, enjoy one of the installations, see a lecture, have a drink, talk to someone, go for an after-work cocktail… It's a dream…
Holly Becker's Trend Presentation at Formland Spring 2019
Holly: And food! What do you think about the food compared to other fairs?
Stefan: I know it's a big focus for the fair. And they do it well. The quality of the food is great. I am not fussy. I can eat basically anything but the look of these pop-up restaurants is just great. Formland invites a stylist or firm to make a whole new setting and installation where you eat. In August, I had lunch among marble statues or a coffee in a barn. It is all part of the "food for thought" part that I like. Coming up next is "The Villa" by Atelier Cph.
Holly: Well with fairs, I have come to expect the usual overpriced and mostly horrible fair food. Currywurst, boring lettuce salads, pizza, coke, bad sushi, and yucky coffee. At Formland, it's entirely different. There are lovely trend-cafes to eat where the design and concept were just as well-planned as the food – so you eat fresh, delicious food that is affordable and it's in a beautifully designed space so you are immersed in this mini-world of food and beauty. I just love eating at Formland, it's the one fair where I know I can also find healthy, fresh food and great coffee, too. Plus, I have to mention they have an entire food HALL where you can see the latest sweets, wines, savory foods and so much more and of course, plenty of free samples!
Okay so let's talk about size again. Size matters sometimes right?! ha ha! What do you like about the layout and size of the fair?
Stefan: It's nice. I mean, I am a fair-pro… I've seen it all. The air is good, lighting is nice and the overall structure is absolutely good. Again, this is a relatively compact fair so everything is within reach. You can focus on meeting people instead of constantly looking at a map trying to find places, getting lost, feeling frustrated…
Holly: Yes, I agree – the scale is great for me too. But I must comment on how each hall feels very distinct and different from the last, and it's well-organized. Food is in one hall, new talent in another, very stylish brands are grouped together curated in the ONE hall, then you have the big leading brands in another hall, then flowers/plants, the food hall, etc. There is definitely something for everyone. You don't leave Formland feeling exhausted and drained. The size is just perfect for me personally.
Do you have a favorite hall? I love the ONE concept in Hall F, I would own something from every seller in that space – it's so well curated – Mads Arlien-Søborg is genius with his concept.
Stefan: Yes, of course, ONE is the star in this concept. And of course, this is where you find all the fancy and trendy brands (regardless if they focus on craft or something more luxurious). But I love to be surprised. I would say I like Hall H where my sustainable friends of Lübech Living are. But also, mass-market brands like Au Maison. So Hall J is my favorite.
Eden Outcast
Holly: I'm excited to see some brands, in particular, this time around like Madam Stoltz because I've never met them before and have known this brand for many years, also WOUD, Au Maison, RELOVE + ROSES since I own so many of their silk kimonos and love seeing what's new, Eden Outcast and Humdakin because I just love the owners and the products, my friends at RICE and of course OYOY design because their colors and products really inspire me.
Stefan: Some brands I know I want to see are WOUD, Spring Copenhagen, Broste Copehagen, etc. I have already been approached by some exhibitors that want me to visit them and I truly love that they are so proactive and want to hang out.
Holly: Let's talk about a harder topic though, fair attendance. Fairs rely on it to survive and vendors of course, too. If you were going to make an argument on WHY creative brands and shop owners (and even the press and bloggers) should attend Formland, what would you say?
Stefan: At a time with climate change and anti-consumerism there is only one thing that will work. Buy better. Make it last. I am sure you will find things and brands that you will fall in love with here.
WOUD
Holly: Yes, so true BUY BETTER. I like that. I think it's vital to sell products that tell a story and as a shop owner, you need to KNOW the stories behind your products in order to sell effectively. Also, to meet the makers and/or the brand owners personally at a fair like Formland, to spend time in conversation, can give you a more personal working relationship that carries over to the passion you have for selling their products. You work harder for the brands you sell when they have a face. Formland allows you to really develop an intimate connection to a brand and you can share that with your customers.
Also, Formland is so beautiful and inspiring as a fair in general, that you go there to find new brands but you also find lots of styling inspiration for your shop or business, color inspiration for the year ahead, to get a taste of the trends to come, and so much more. It's especially good for GERMAN shops to be at Formland because it's not packed with German shop owners like the German fairs are – so you get special access to brands that won't be also exhibiting on German fairs – a big competitive advantage to you.
Holly: Stefan, what will you be speaking about at Formland in Jan/Feb 2020? I already know the answer to this…
Stefan: My role at Formland changes every time. Sometimes I do an installation, sometimes I talk about sustainability. This time I will do my YouTube recording for Design&Dessert and have a trend talk with you. I am quite sure we will squeeze in some fun and new things. Should we do this Instagram IGTV show now, the one that we have been talking about for a few years? Maybe a premiere at Formland?
Holly: Yes, I'm in, why not! And yes, we have a panel discussion on Friday together with Niki from My Scandinavian Home about interiors trends in 2020. This is an important talk for people to attend because it's based on research we've done while visiting other fairs, events, student graduations, art and theater performances, you name it – so our collective experience brings a lot of value together. I love our trend talks at Formland. I'm glad we are back to do it again.
Which days are you there again?
Stefan: Thursday, Friday and Saturday.
Holly: Good, me too. So, tell me, one last thing, why do you think Formland means something to you personally?
Stefan: The overall friendliness is important. It is calm, creative and fun. I get to practice my Danish… As a Swede we have similar languages, but still quite often some language barriers. But I insist on speaking Scandinavian. Formland is just so, so nice. I get to see brands I normally don't. And I do get time to talk to large players like Broste because of the atmosphere of the place. Quite friendly and open.
Holly: For me, it's really about the vibe. I gave the keynote opening address at Formland a few years ago and had a very special conversation with the fair manager, and he was very kind and welcoming to me. I felt instantly like part of the family. They are nice and warm to me. I go to Formland for the trends and the beauty of it, but also for the feeling of being "home" with people I admire and respect and the fair is organized by such nice people, it really is felt across the entire event as a result. If that feeling changes, I know the fair will also change, and I wouldn't feel inspired to return. It also doesn't feel like a massive, tiring, over-saturated fair with bad food, poorly curated halls and the feeling that you could never see it all. Formland is really special because it's a home fair that actually feels like coming home.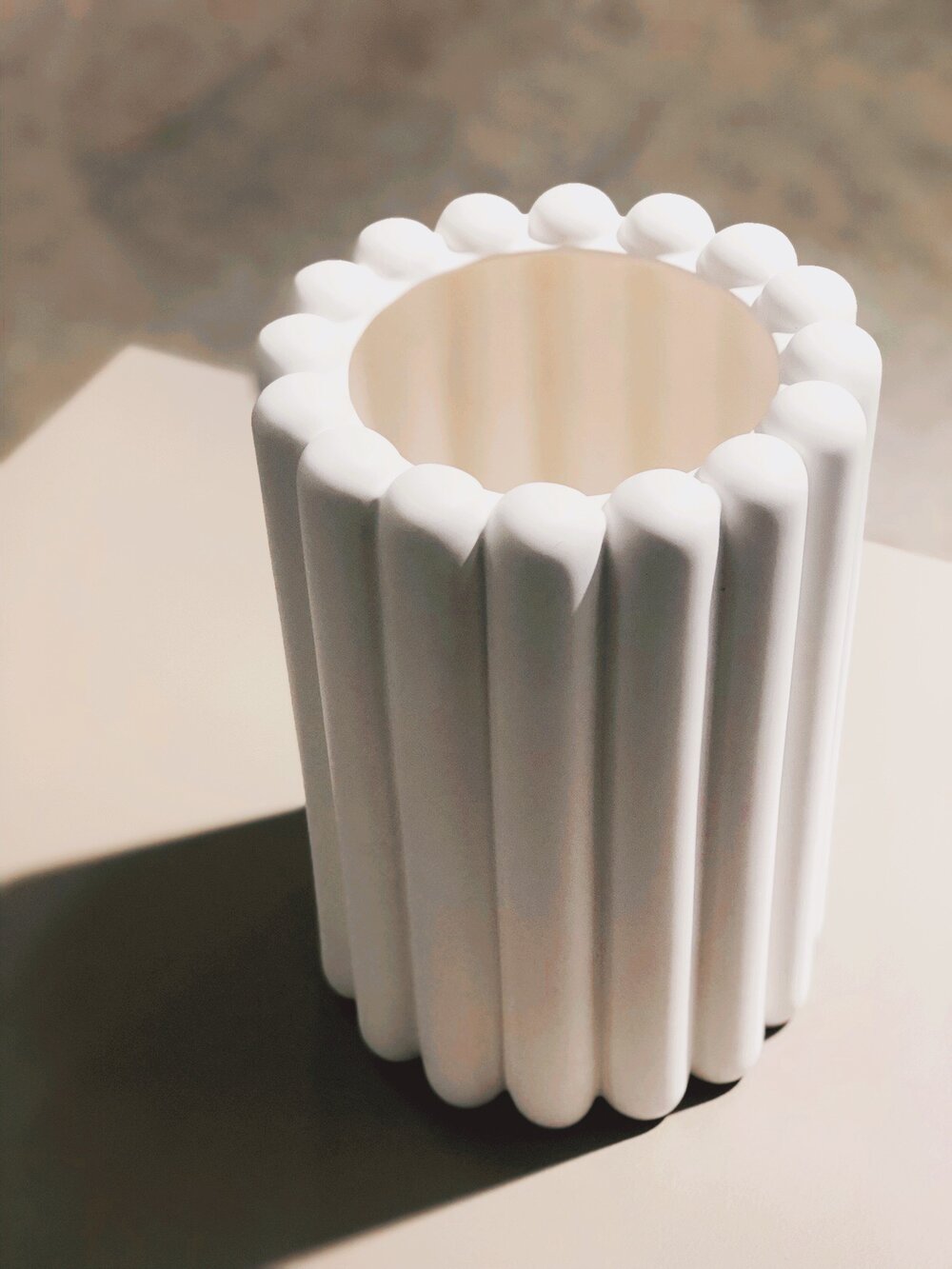 Stefan thank you for your time today, and readers, to attend Formland at a special price until mid-December (then it goes up!), buy your ticket HERE as soon as possible and meet Stefan and I at the fair and come to our trend talk on Friday, February 31st at 1:30 where we are joined for the first time with Niki from My Scandinavian Home.
See you at Formland!
Love,
Holly
Photography: Holly Becker iPhone
(Note: This post is sponsored by Formland. All opinions, photos and thoughts are my own. Thank you for supporting the brands and clients who allow me to keep this blog running since 2006.)